As you all may know, I have a shopping addiction. Spending is my forte and one day, I hope to make it my profession. However, as of late I've been saving - and quite successfully I might add. In order to deter any spending whatsoever, I have made the effort to transfer my earnings into my brothers account as soon as I get paid - an account to which I have absolutely no access. Genius. Desperate, but genius nonetheless.
So in terms of shopping and adding pieces to my overflowing wardrobe, my resources are lacking to the point of extremity (think having a grand total of $18 to spend when pay day is a week and half away). That having been said, it didn't stop me from shopping all together. I still took the time to browse through stores and reminisce about the days where I could simply purchase what I wanted. It was on one of these shopping trips that I found the skirt featured in this outfit post. Ever since my stylist assistant position with Kelvin Harries, I've had an unhealthy obsession with leg splits.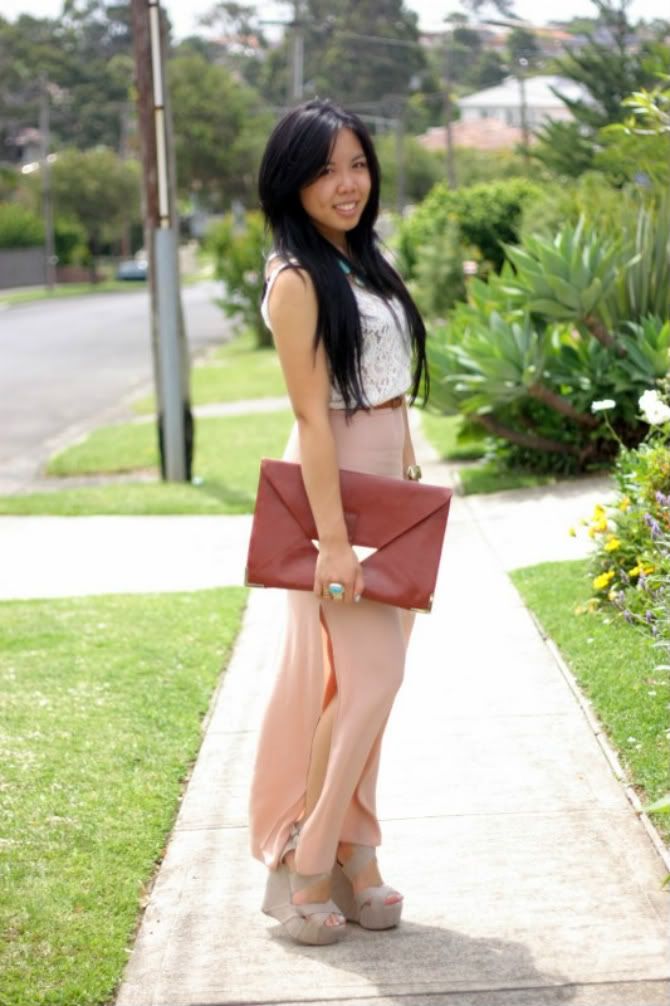 Blush Double-split maxi skirt - Forever New
Sheer lace cropped singlet - Sportsgirl
Tan belt - Dotti
Tan oversized envelope clutch - ASOS
Nude wedges - eBay
Torquoise stone necklace - Lovisa
Rings (from left to right) - Lovisa, Colette, Ebay and Lovisa
Split up the thigh, on one side, on both sides, down the middle. If there's a split, you can bet your bottom dollar that if I'm within a 5km radius, I'll find it. I've always had a weakness for pieces with a understated hint of sexy. From sheer fabrics to simple cut outs and backless dresses, I've always believed that less is more. And therefore I was immediately drawn to this skirt.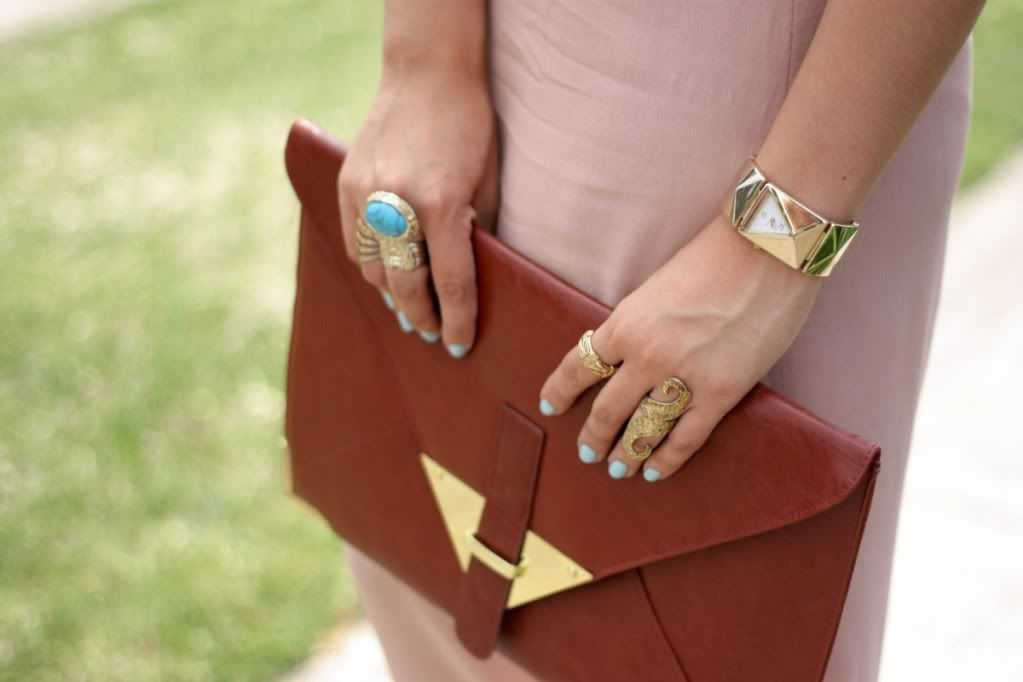 Unfortunately there wasn't much wind on the day so I wasn't able to capture the beautiful way in which it moves but let's just say it'd be on par with the
NYC skyline at sunset.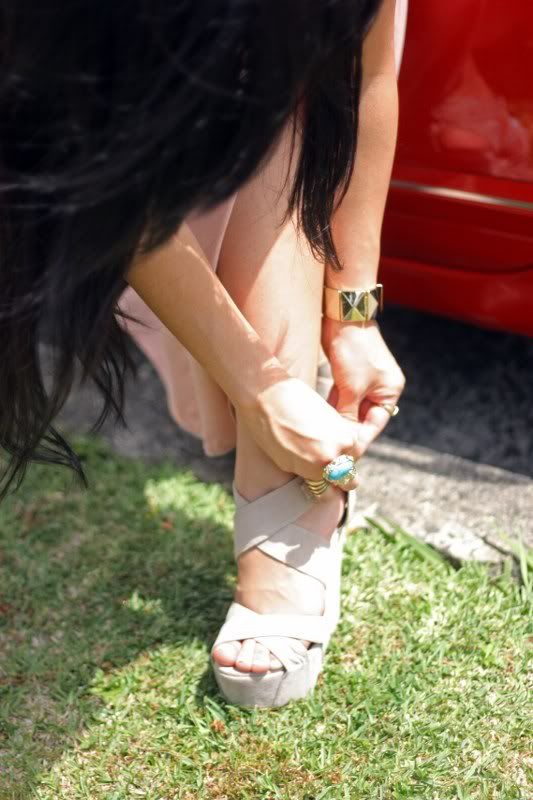 It's the perfect length - long enough to wear with heels and short enough to wear with flats. I was overjoyed with this skirt and had great plans for it this summer.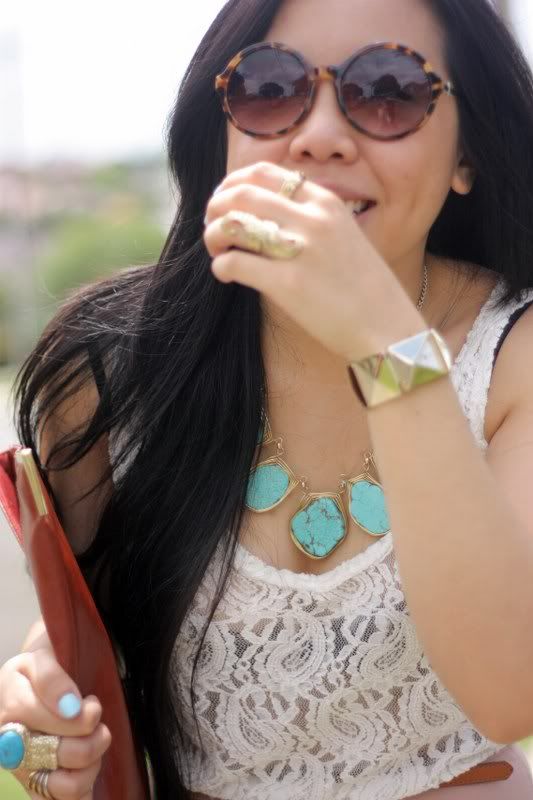 However, if you guys follow my twitter you will have seen the other day that "my favourite skirt of the season got caught in the escalator, it now sports a larger than life black oil stain". I was referring to this very skirt. I was so overwhelmed with grief and shock when it occurred - all I could do was stand and yell profanities at the escalator as though it would be sorry.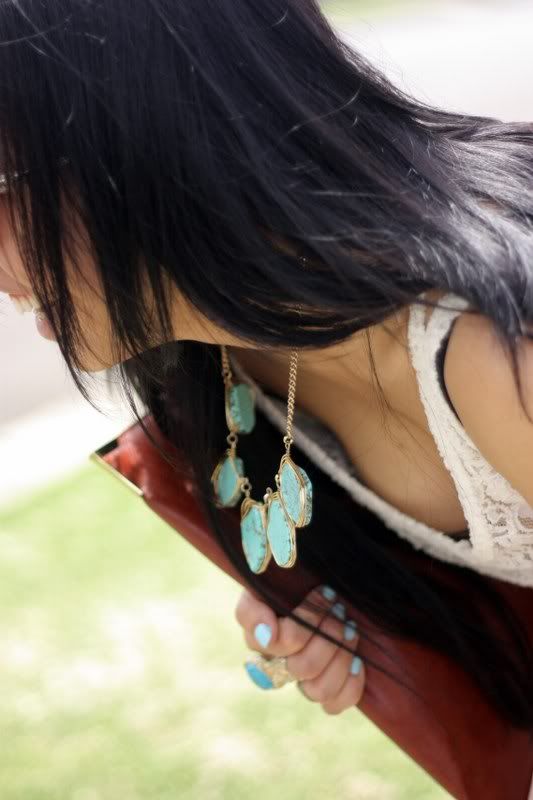 I wanted to break something, and hibernate in my room with an endless supply of Preen Oxy-Action, a tub of warm water and scrub until it all came out. That said, I've yet to address the issue and stuffed the skirt in a bag and filed it away, out of sight. I'm convinced that if I wish hard enough, the stain will disappear.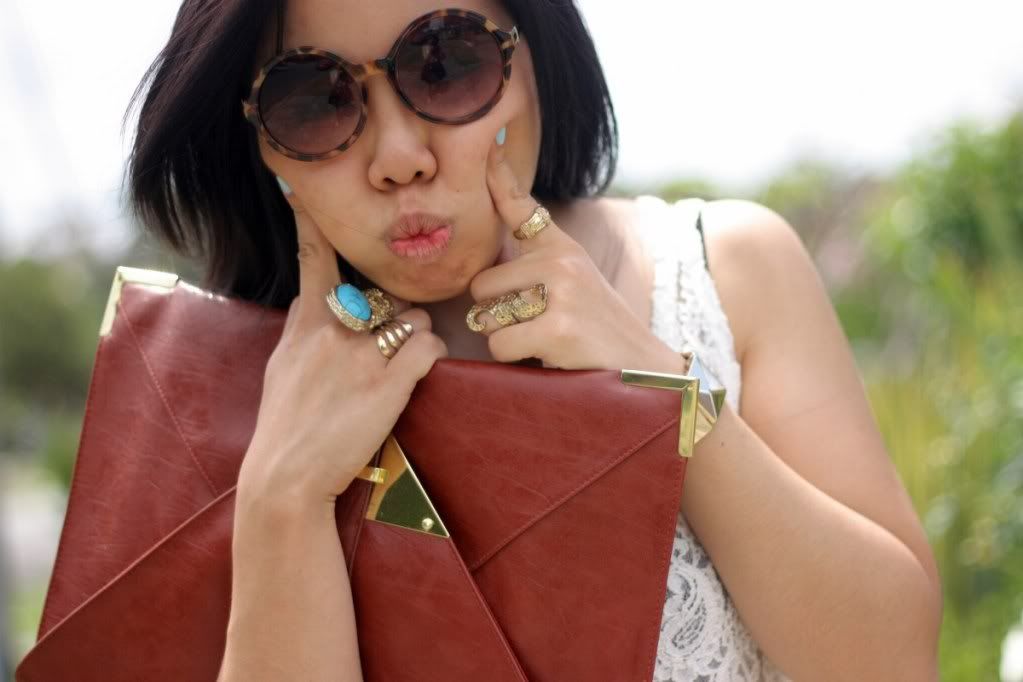 I have no words for how much I will miss this skirt. I'm most likely going to spend the next month or so visiting and calling every Forever New store, hoping that they still have it in stock.
So next time you're on an escalator in a maxi-skirt, BEWARE! Those things obviously aren't being fed very well.
In other news, my internship at Agent 25 is progressing very well. There's never a day that goes by when I don't learn something from them. We've been holding our A/W showings this week and I'm so excited for next year. Winter fashion has always been my favourite.