Firstly, I'd like to apologise for my absence in the past week or so, I've just been so swamped with ... life. So much has been happening!
Beginning where I last left off -
MBFFS was amazing. I met beautiful and talented people from all walks of life and was lucky enough to watch a handful of shows including the David Jones (Seeing
Samantha Harris
in the flesh does things to you) and
Camilla
show. I also dressed for the Myer and Designer Review show which was a huge adrenaline rush.
Here are a few sneaky photos taken backstage!
Group photo with a pair of models (Adhiel and Yifan) and fellow dressers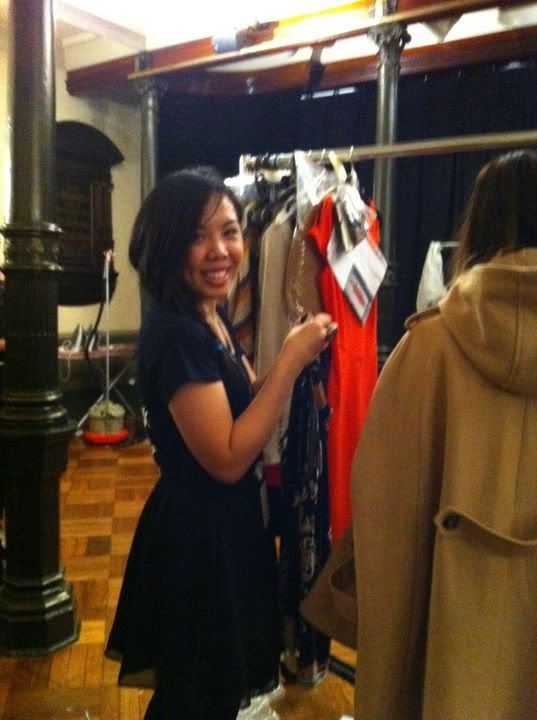 Photo of me preparing to dress for the Myer show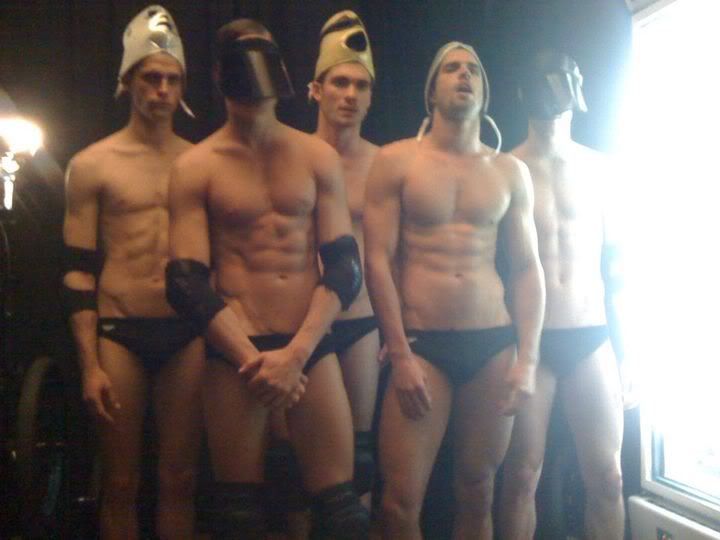 and my personal favourite - Male models in their speedos for the Designer Review show
Again, I apologise for the quality of the photos, the first two were taken by my friend using her iphone and the third was by a mystery phone photographer to whom I will be forever grateful.
In other news, whilst juggling university as a business student and all these fashion events it occurred to me that I no longer thought a business degree was the correct course for me. So, I applied for a leave of absence and now plan on transferring out to study towards a degree in Media/PR the following semester. My mother was a little shellshocked to say the least when I informed her that I will no longer be attending Uni for the remainder of the year. All she could say was "So... you're not going to uni anymore?" with a stunned fish look on her face.
I've also been interviewing for a couple of jobs and wouldn't you believe it, I actually got one!
I'm now a casual sales assistant at the
Glue Store
in World Square!
In addition to landing myself a new job, you're looking at the new intern for
100squared
.
100squared is a unique initiative located on the ground floor of Sydney's Pitt Street Westfields that features new, up and coming designers such as
Bree Bennett
,
White Euphoria
and
Mok Theorem
. This wonderful project has been so successful, they're now expanding and setting up shop in brand new locations in Westfields at Bondi and Miranda. I as an intern will have the opportunity to assist in the preparation and opening of said stores.
This coming week, 100squared and their featured designers will be launching their Spring/Summer collection on Thursday 8th September as part of
Vogues Fashion Night Out
so come on down to check it out! Promise you won't be disappointed!
But wait! there's more. Three day's ago, on that one fateful day... the last day of winter - I TURNED NINETEEN!
No no, you'll be hearing no tales about getting 'sloshed' in a dingy bar and waking up in some god forsaken alley. My birthday was quite tame.
Having slept half the day away, I awoke to find that I was late for a coffee date with a couple of friends and looked as though I hadn't bathed in a week (probably smelt like it too).
Two hours later, I was in the city, in front of me sat a latte and a dish of drool inducing chicken schnitzel and chips - when none other than the gorgeous
Jessica
arrives and surprises me with her wonderful gift.
My beautiful bouquet of love consists of an assortment of florals in all colours of the rainbow
After a few good hours of chatter, Jessica began to fiddle around with my new compact camera and she managed to find some setting that took some pretty good pictures! So in amongst the hustle and bustle of peak hour traffic, on and off the road. We took some outfit photos!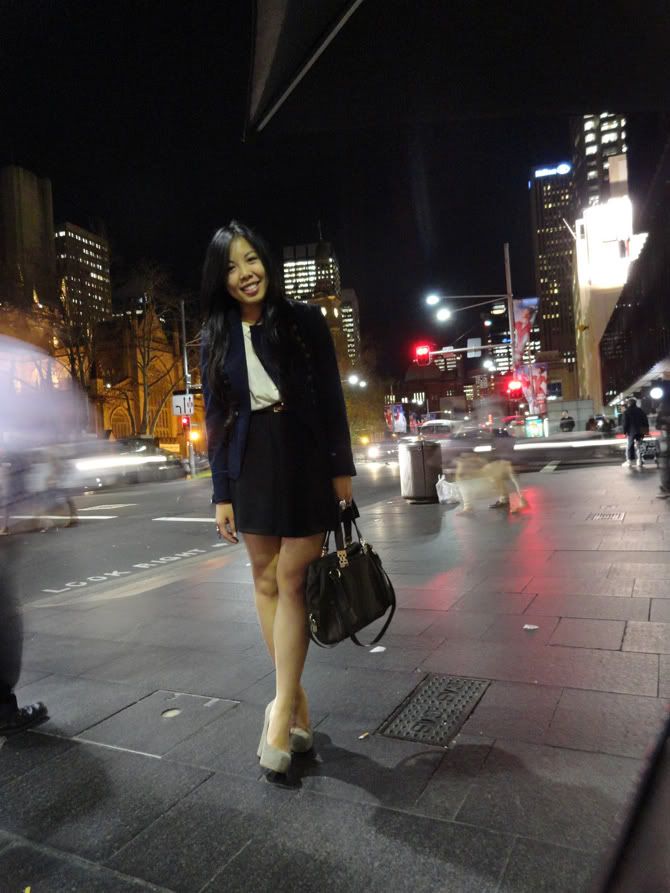 Sleeveless button up blouse - Forever New
Navy military blazer - Tailor made in Vietnam
Black chiffon skort - Ebay
Khaki bag - Seduce
Suede taupe pumps
- Sarrina by Steve Madden -
Amazon.com
Rings (from left to right) - Nasty Gal, Diva, Lovisa, Diva
Nail polish
- Pure porcelain by
ORLY
For dinner, a couple of close friends and I stuffed our faces with the miracle that is Alice Springs Chicken and spoiled ourselves silly with the complementary Birthday chocolate fudge brownies topped with creme fresh and icecream at the
Outback Steakhouse
.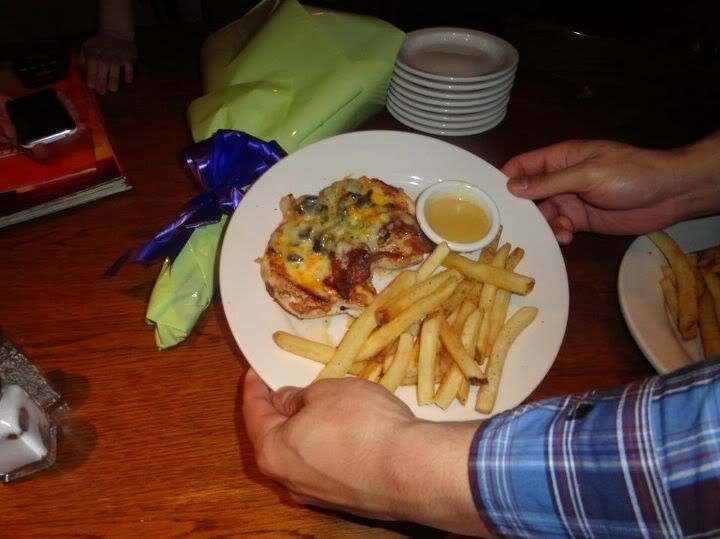 We then embarked on an adventure to the closest body of water and found ourselves at a jetty where we sat and listened as our farmyard animal impressions echoed and bounced off the surrounding buildings. Jessica let her inner-photographer loose and here are the results!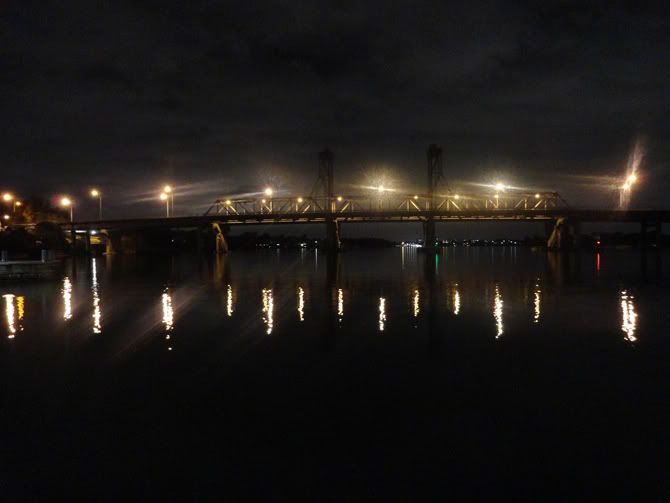 How amazing do the lights look with their reflections in the water?
Aside from disrupting the peaceful night of the wonderful residents of Meadowbank, we took a few group shots and experimented with some camera settings - this kept us entertained for a good 2hrs.
How cute are the boys? holding hands and all (don't know if they'll forgive me for posting this)
And I'm loving this ghostly edition to our album, can you spot me?!
All in all, I've had a busy couple of weeks and I cannot be happier. I've got a new job, an internship opportunity and a new perspective on life. New beginnings in a new year as a nineteen year old.
I hope you all didn't fall asleep, I know this post was a little long, but I wanted to tell you guys everything.
I've made quite a few purchases recently so when all my goodies arrive in the mail, I'll be sure to show you guys just how much of a shopaholic I am. Seriously, I have a problem.